A 33-year-old female following VASER high definition liposuction of the upper back, mid-back, lower back, and flanks. Note the total transformation of her shape
What does high definition body sculpting cost depend on?
High definition body sculpting is a high definition body contouring procedure that focuses on eliminating fat cells. This procedure achieves maximal skin tightening and fat reduction to sculpt the body. The length of your surgery determines the cost of your high definition body sculpting procedure. If you are more generous in size, your surgery will take longer to complete. In addition, performing high definition body sculpting of your torso, front and back, will increase surgery time. This is in contrast to sculpting just your front side or just your backside.
If you are interested in other surgical procedures such as sculpting of your neck, arms, lateral thighs, medial thighs, or even calves, your surgery will take longer! Your body sculpting cost also increases.
Getting the Right Body Sculpting Cost
You will need a complimentary body sculpting consultation to get an accurate estimate of your high definition body sculpting cost. During your consultation, SurgiSculpt will take inventory of your desired sculpting goals and create a treatment plan. High definition body sculpting cost is probably most affected by your body contouring history.
Patients with prior liposuction will have developed significant scar tissue that will typically double your operative time. Scar tissue is firmer than fat and requires longer ultrasound energy times to meltdown before being removed. A history of your prior body sculpting surgeries will be made so that SurgiSculpt may provide you with an accurate estimate of your body sculpting cost and operative times.
You may not have a good support structure at home with a responsible adult. In this case, you will also have to budget for an overnight stay with a nurse. Scheduling a minimum of 5 lymphatic messages is also important to optimize your contouring outcomes.
Committing to high definition body sculpting is a big decision that requires a financial and social commitment to transforming your body for life. The outcomes of high definition liposuction body contouring are transformative and will positively change your life. When it comes to high definition body sculpting costs, patients will often remark that the surgery price was a bargain when considering the results they have gained.
Completing your personal consultation with a board-certified plastic surgeon is the first step. Afterward, you will speak with our patient care consultant to discuss financing options and payment plans and personally discuss your body contouring treatments.
This is a 26-year-old female who underwent high definition Liposuction of the back, flanks, and lateral thighs, as well as fat grafting to the buttocks. Although the high definition body sculpting cost was concerning at first, she now admits that her results are truly priceless.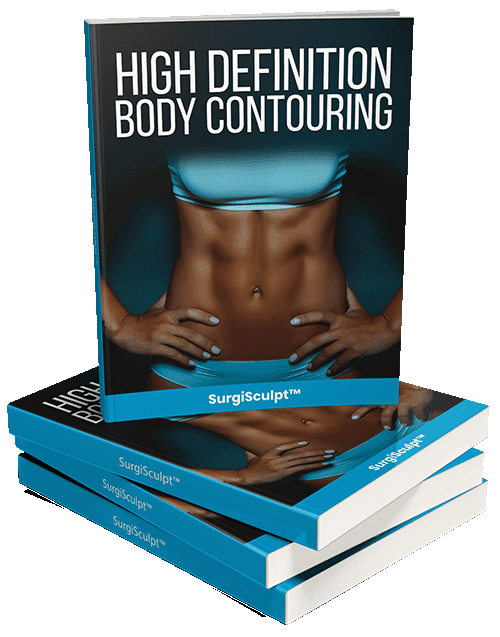 Download SurgiSculpt's free Liposuction eBook
Related Posts