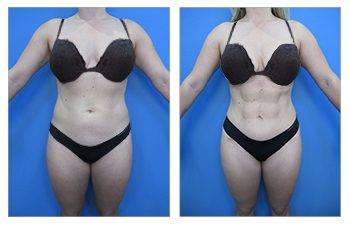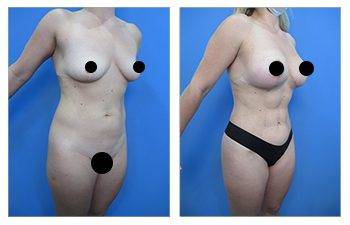 This 33 year old female patient had high definition liposuction of the abdomen, flanks, and back under general anesthesia – Left View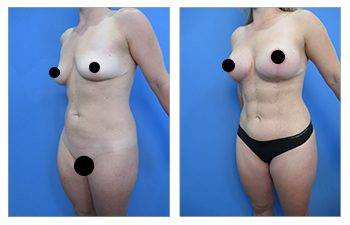 This 33 year old female patient had high definition liposuction of the abdomen, flanks, and back under general anesthesia – Right View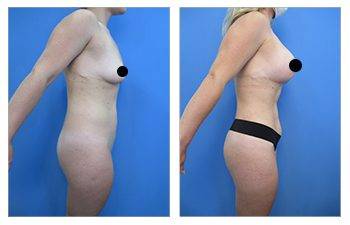 This 33 year old female patient had high definition liposuction of the abdomen, flanks, and back under general anesthesia – Side View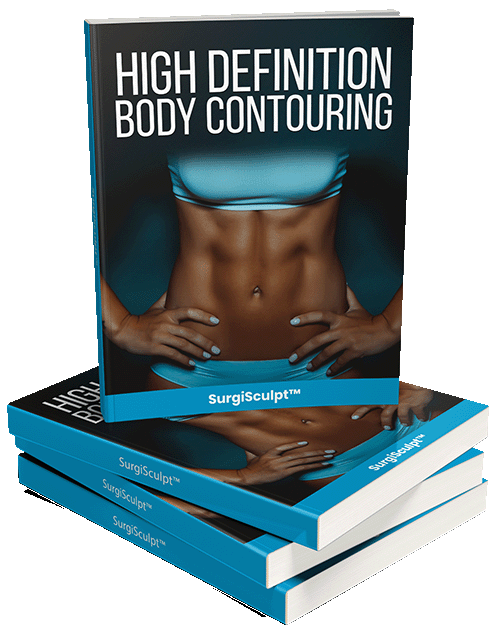 What is Liposuction?
Liposuction is a body reshaping procedure that allows for the strategic removal of fat depositions from areas of your body. These areas include stomach, thighs, back, "bra rolls", breast, buttocks, neck and chin. All these areas are famously resistant to diet and exercise. "Awake liposuction" refers to your surgeon's ability to safely remove fat from your body without the need to administer general anesthesia.
What Is General Anesthesia and Who Is A Candidate?
General anesthesia is administered through an inhalant gas or IV and allows you to be fully unconscious and asleep during your cosmetic procedure. As such, its primary benefit is that you will not feel or remember your procedure. While general anesthesia is warranted for more extensive procedures, there is a subset of patients that either fear its administration and/or are not candidates for its use. These patients include the elderly with their increased risk of cardiopulmonary depression, patients that have been diagnosed with pulmonary disease and have an increased risk for respiratory compromise, and patients that fear its invasive nature. Regardless if you fall within one of these categories, you will be required to complete a comprehensive exam and preoperative clearance prior to undergoing liposuction surgery.
What Is Twilight Anesthesia?
Regardless, if you are one of the patients described above and seeking an alternative option to general anesthesia, twilight anesthesia utilized during "awake liposuction" is a great option that blunts your pain while permitting you to be conscious, awake, and in control of your airway during your local procedure. Twilight anesthesia relies on a combination of oral medications and local anesthetics to exert their systemic effects.
Tumescent solution is the numbing agent that is universally used by surgeons during "awake liposuction" and consists of a combination of medications (lidocaine, epinephrine, etc.) that provide pain relief and lead to the constriction of your blood vessels. Hence, limiting blood loss during liposuction procedure. Another reason why tumescent solution used during "awake liposuction" minimizes blood loss is due to nuances regarding infiltration and aspiration volume. The maximum volume of fat removed during a single session of tumescent coupled liposuction is 5-7 liters. Unlike general tumescent liposuction, which utilizes a 1:1 infiltration to aspiration volume, awake liposuction requires use of 3:1 infiltration to aspiration volume.
This results in less total fat being removed within the 5-7 L aspirate maximum volume. Although this limitation is disadvantageous to total fat removal capacity, it allows for less fluid volume shifts since more fluid is infiltrated than removed. As such, lower blood pressure observed during general anesthesia liposuction is avoided.
How Is Awake Liposuction Performed?
Like other types of liposuctions, "awake liposuction" involves making small incisions in the areas that need to be treated in order to allow the cannulas a point of entry. Following adequate infiltration of tissues with the tumescent solution described above, the fat is suctioned using different caliber cannulas attached to a hand piece that is connected to a suction machine. After suctioning out the desired amounts of fat, the surgeon can then tighten your treated area using innovative skin tightening technology. Once the surgeon is satisfied with the shape and contour of the region, the procedure is concluded, and the ports used to insert the cannulas are closed (or left open) to drain the injected fluid out. Finally, your surgeon will instruct you on immediate postoperative aftercare that may include the use of a compression garment that will assist in managing your postoperative swelling.
What Are The Advantages of Awake Liposuction?
Compared to traditional liposuction with general anesthesia, "awake liposuction" can be a safer and more seemless outpatient procedure that can allow for a quicker recovery. Postoperative pain with "awake liposuction" typically lasts 1-2 days and, in contrast to the several days or weeks off work that are required with traditional liposuction under general anesthesia, patients may return to work within 1-3 days. As there are a variety of anesthetic options, ranging from topical anesthesia, local anesthesia, twilight anesthesia, and general anesthesia with each having its benefits, and disadvantages depending on the type of cosmetic procedure being performed, it is important for you to discuss with your SurgiSculpt surgeon what your goals and concerns are.
This 33 year old female patient had high definition liposuction of the abdomen, flanks, and back under general anesthesia.