51-year-old female 3 months following a customized mommy make-over which included breast lift and tummy tuck – front view
51-year-old female 3 months following a customized mommy make-over which included breast lift and tummy tuck – front view
51-year-old female 3 months following a customized mommy make-over which included breast lift and tummy tuck – right oblique view
51-year-old female 3 months following a customized mommy make-over which included breast lift and tummy tuck – right lateral view
51-year-old female 3 months following a customized mommy make-over which included breast lift and tummy tuck – back view
51-year-old female 3 months following a customized mommy make-over which included breast lift and tummy tuck – back right oblique view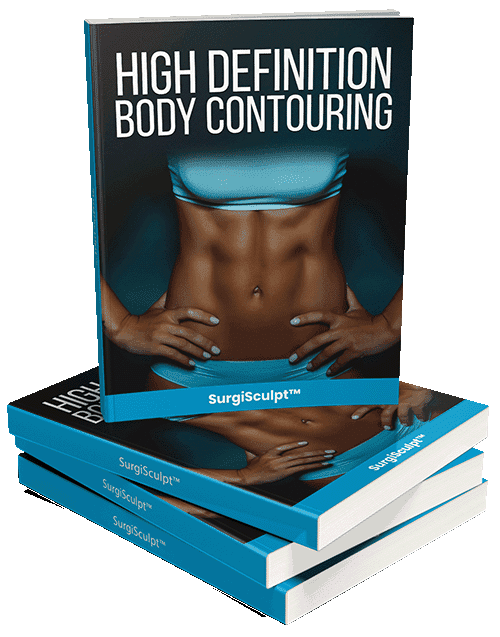 Download SurgiSculpt's free Liposuction eBook
Many older women are starting to consider a mommy makeover for skin redundancy. As we age, our skin gradually loses its natural ability to snap back into place like a spring. As such, the effects of pregnancy, gravity, and genetics combine to distort out total body appearance past the point of no return.
However, a mommy makeover is an amazing opportunity to definitively correct any skin redundancy you may have.
In a mommy makeover for skin redundancy, the difference between a traditional mommy makeover and a high definition mommy makeover is the utilization of the high definition liposuction body scale. The HDL body scale allows a plastic surgeon to grade each body part on the basis of fat and skin.
Once you receive your score, the surgeon can combine VASER HD liposuction, Renuvion skin tightening and surgical excisions to bring you all the way up to a perfect 9 or 10 on the scale and get the perfect mommy makeover for skin redundancy surgery.
One of the things that many plastic surgeons unfortunately miss is the impact that fat reduction has on skin redundancy. If you remove fat from an area, it results in more skin redundancy than originally seen which will wrinkle the skin and give an appealing outcome like this patient in her before photo of mommy makeover for skin redundancy procedure.
By scoring between a 2 and 4 on the body scale, this patient needed a full tummy tuck to eliminate all the skin redundancy in the belly.
She also had some skin redundancy in the breasts. However, this was minimal so she did not need a surgical excision as she needed in the abdomen. Her mommy makeover completely eliminated her upper body skin redundancy and improved her physique.
If you have skin redundancy and want to know where you fall on the HDL Body Scale, contact its founder, SurgiSculpt MD in Newport Beach, California for a free consultation today.
51-year-old female 3 months following a customized mommy make-over which included breast lift and tummy tuck.