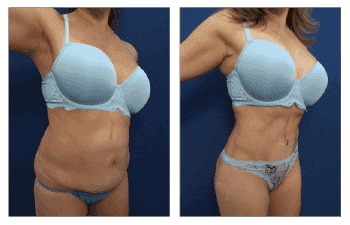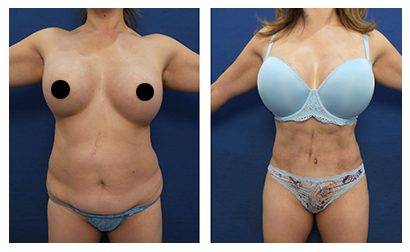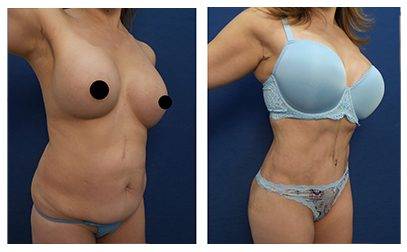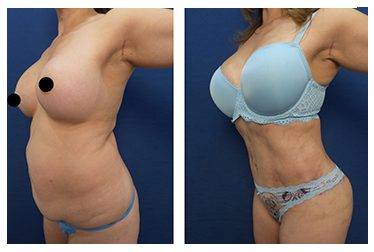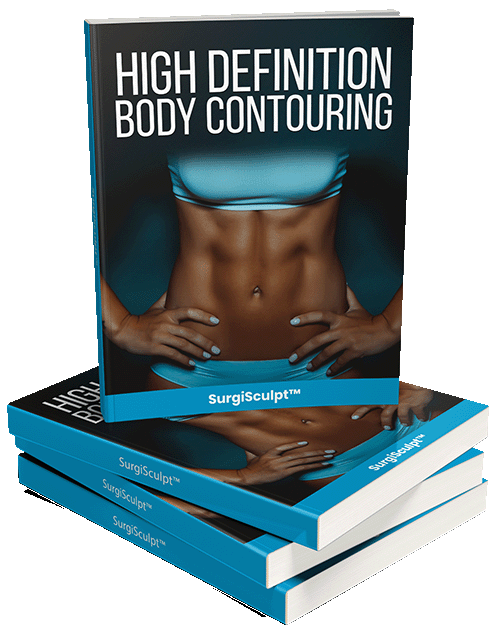 Tummy tuck muscle repair is a critical consideration when evaluating body contouring options of the abdomen. Muscle repair may be indicated if the abdominal muscle and fascia have loosened, termed muscle diastasis.
Tummy Tuck Muscle Repair Evaluation
This can be evaluated by having patients let their bellies go and stick it out as much as possible and then suck it their bellies in. If the difference between sticking out and sucking in is great, then this indicates a diastasis. When diastasis is present, then only a full tummy tuck must be recommended rather than less invasive alternatives such as a mini tummy tuck.
This is often required to tighten loosened abdominal muscles and fascia. Abdominal muscles and fascia can become distended and thinned out when increase and prolonged pressure is placed on the tissues. This can occur following severe weight gain or during pregnancy. When muscle thinning does occur, it occurs along the medial border of the two paired rectus muscles.
The medial borders of the rectus muscles are attached to each other by a ligament, called the linea alba. In fact, it is this linea alba that stretches out and thins out. As such, it is the lineal aba that must be repaired or tightened. Tummy tuck muscle repair must be done appropriately to create the optimal gender-specific torso shape and contour lines.
In order to achieve appropriate gender-specific differences, we must acknowledge differences in muscle tightness above and below the belly button independently. Specifically, the abdominal muscle and fascia are independently repaired or tightened. In male patients, the lower and upper abdomen fascia is tightened to the same degree in order to flatten the entire abdomen to the same projection.
In contrast, in female patients, the upper abdomen should be tighter than the lower abdomen; this is done to create a concave upper and slightly convex lower abdominal pubic region projection. In severe diastasis patients, a third oblique line of plication may be required to tighten the lateral lower abdominal region.
Please see this 47-year-old female who had a tummy tuck with muscle repair to improve her abdominal contour.
Related Posts