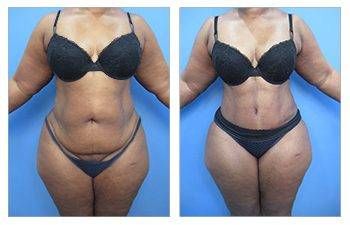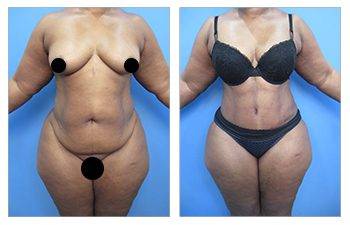 A 55-year-old female patient following a modified abdominal skin resection and high definition VASER liposuction of the abdomen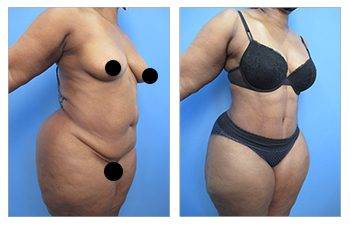 See this 55-year-old female patient following a modified abdominal skin resection and high definition VASER liposuction of the abdomen – right oblique view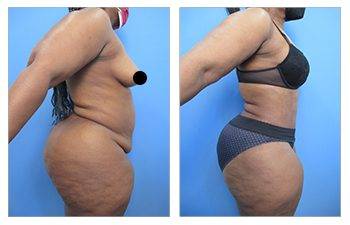 55-year-old female patient following a modified abdominal skin resection and high definition VASER liposuction of the abdomen – right view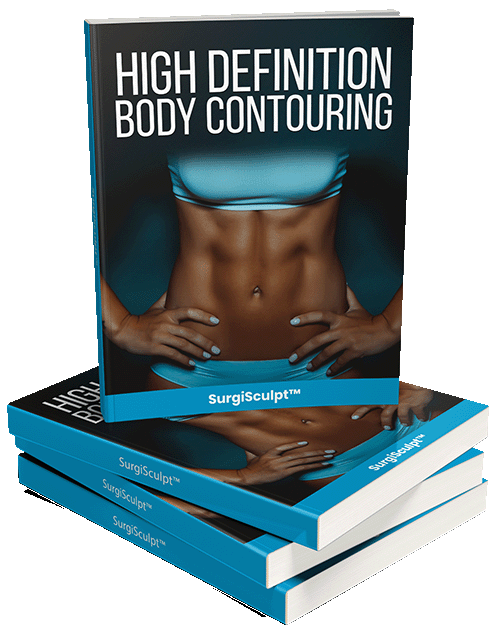 Best liposuction surgeon is a commonly searched term on searching platforms like Google. It should be intuitive why patients might be searching for this term. It is because they are desiring body contouring. They wish to have the best liposuction surgeon perform their surgery with the hopes of achieving the best possible results. Yes, results are likely the most critical factor that motivate patients to finding the best liposuction surgeon. 
Excellent Results
Being able to present excellent results demonstrates expertise. The best liposuction surgeon must present a large number of excellent results. Just showing a few results may not be adequate. Why is this you might ask? A patient's hard work can achieve excellent results following surgery and not necessarily from the surgery itself.
For example, let us consider a hypothetical patient who had previous liposuction surgery. This patient's surgery results in modest improvements. Yet, this patient becomes motivated and proceeds to increase her physical activity and improve her lifestyle resulting in another 10 pounds of weight loss. Obviously, this patient's postoperative results may demonstrate a dramatic improvement that is mostly attributed to her hard work. As such, the best liposuction surgeon should be able to demonstrate a plethora of cases to demonstrate a trend of significant improvements following liposuction surgery.
Demonstrating Expertise
Another means of demonstrating expertise in liposuction surgery is using intraoperative photos or even videos that explicitly demonstrate the improvements that are gained immediately following liposuction surgery. Intraoperative videos have two more advantages as they can demonstrate dynamic motion contour improvements. It is difficult to notice the same improvements from photos alone.
Furthermore, intraoperative vides can also serve to demonstrate lack of bruising or swelling that may develop during surgery. The best liposuction surgeon should be able to achieve improvements in body contouring while avoiding unnecessary swelling or bruising.
Experience is Key
The best liposuction surgeon will also have garnered experience. This experience means they will avoid any pitfalls or complications specifically related to liposuction surgery. The most common complication of liposuction surgery involves contour irregularities. This complication results from inability to remove fat evenly. This complication occurs either from uneven removal of fat or from the surgeon attempting to remove superficial fat using conventional liposuction techniques. The best liposuction surgeon is going to demonstrate extensive experience with various liposuction modalities that include traditional, Laser, and even VASER liposuction. The best liposuction surgeon will appreciate the nuances and limitations of each liposuction technique.
For example, an experienced surgeon will appreciate that traditional liposuction is not effective in removal of superficial fat. Knowledge of Laser liposuction will appreciate that fat transfer cannot be performed with this modality since it results in damage to fat cells. Finally, the best liposuction surgeon will know that VASER liposuction is the Gold Standard in liposuction modalities which allows experienced surgeons to remove fat comprehensively as well as to correct botched liposuction that are ridden with extensive scar tissue.
In summary, the best liposuction surgeon should be well versed in the art of liposuction. They must demonstrate expertise with a wide range of liposuction before and after results. Finally, the best liposuction surgeon should avoid the most common complication of liposuction surgery related to contour irregularities.