Liposuction Revision Case Studies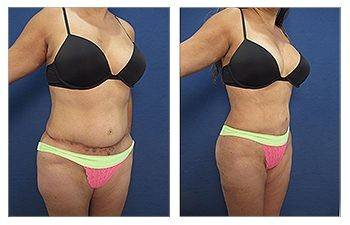 Best tummy tuck revision requires a comprehensive plan that will transform an operated looking or botched result in a stunning yet natural-appearing abdomen. First, botched or suboptimal tummy tuck results are observed when the abdominal contour is irregular.
An irregular contour is appreciated for example if the upper abdomen is bulging out more than the lower abdomen, termed a muffin top deformity. This deformity is a result of poorly repaired abdominal muscles.  An irregular contour can be observed if the sides of the lower abdominal flank region pout out giving the appearance of dog ears.