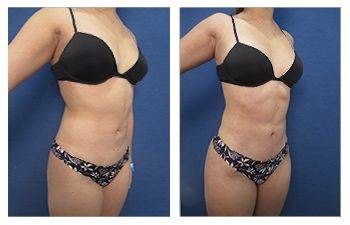 31 year old female following a mini tummy tuck procedure – right oblique view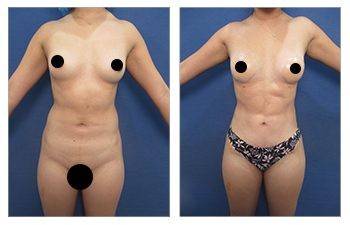 31 year old female following a mini tummy tuck procedure – front view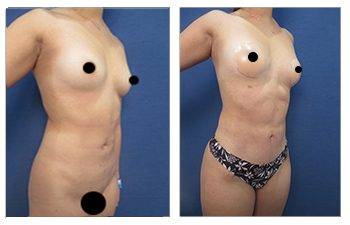 31 year old female following a mini tummy tuck procedure – right oblique view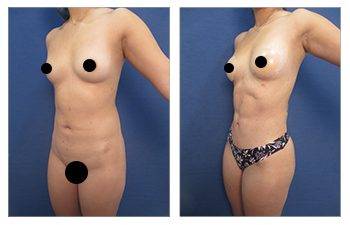 31 year old female following a mini tummy tuck procedure – left oblique view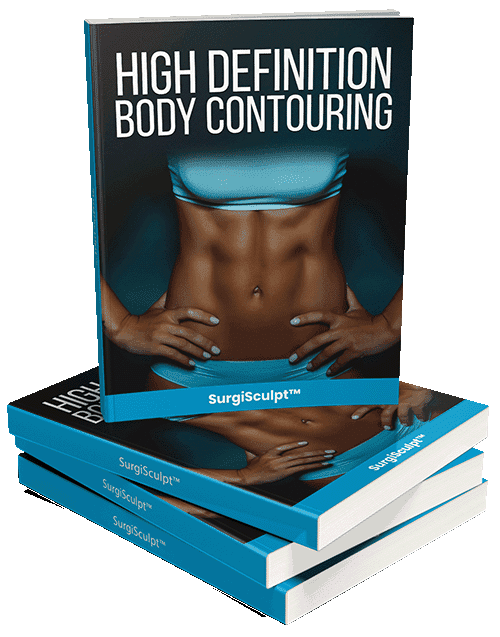 Download SurgiSculpt's free Liposuction eBook
Do you often wonder "What kind of result will I get after mini tummy tuck?" A mini tummy tuck, or mini abdominoplasty, is a staple of cosmetic plastic surgery. This surgical skin excision was designed to eliminate that stubborn area of fat and skin in the lower belly.
However, with recent advances in the body contouring industry due to surgeon innovation and technological advances, the results of a mini tummy tuck have drastically changed.
Through the use of ultrasound-assisted liposuction (VASER ®), a mini tummy tuck procedure can be transformed in a high definition mini tummy tuck. So the question, what kind of results will I get after a mini tummy tuck can more simply be answered by whether or not your surgeon is a high definition body contouring specialist.
The founder of the high definition liposuction body scale, designs his surgical algorithm to ensure each and every patient gets the high definition results that they come to him for.
If you do not know the difference between high definition liposuction and traditional liposuction, a quick comparison of their before and after results will make it apparent.
Abdominal etching is an increasingly popular form of HD liposuction that focuses on creating a perfect 4 or 6 pack on females and males. However, due to variations in age and body type, VASER liposuction alone cannot guarantee consistent results.
As such, the HDL body scale was created by SurgiSculpt to deliver HD body contouring to every patient. This includes addressing any skin looseness that may be present.
This is where the mini tummy tuck comes in. By utilizing a mini tummy tuck to eliminate lower belly skin, SurgiSculpt can aggressively liposuction the rest of the abdomen to make your muscles pop.
If high definition abdominal etching is what you are looking for, contact SurgiSculpt to find out what kind of results you can get after a mini tummy tuck today.
This 31 year old female 2 months following a mini tummy tuck procedure.