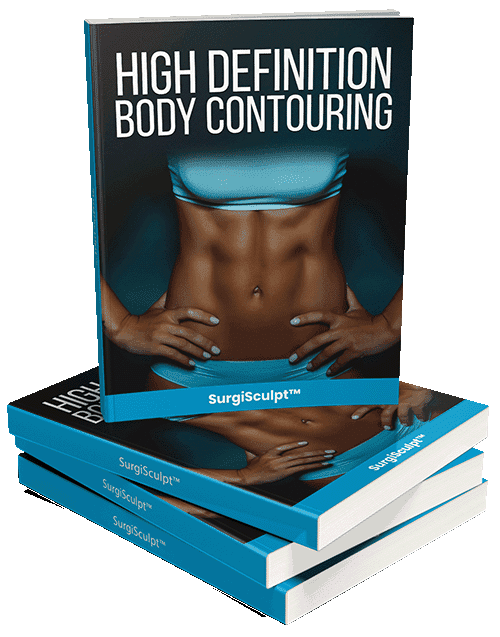 Download SurgiSculpt's free Liposuction eBook
A 57-year-old female patient shows how to get the most expensive breast lift with implants.
The most common complaint of patients seeking a breast lift is the loss of volume and sagging of breasts from weight loss, pregnancy, and/or aging. For patients seeking the most optimal and aesthetically pleasing results, a vertical mastopexy is the best treatment. Although it's one of the most expensive breast lift with implants procedure, it the most effective.
The vertical mastopexy procedure is the most reliable treatment for producing the best overall shape and contour. Primary candidates for a vertical mastopexy often struggle with deformed and asymmetrical breasts. Using the vertical mastopexy procedure, advanced suturing techniques, and the best implants, patients are astounded by their results every time and will not mind the expensive breast lift with implants costs.
One of the most important aspects of a vertical mastopexy is using the right implants. Ill-fitting or poorly designed implants can cause post-op complications and ruin the expected aesthetic outcomes of your cosmetic surgery. For this reason, at the SurgiSculpt, the natrelle implant is used.
A natrelle implant consists of a cohesive, silicone implant. In one of the most most expensive breast lift with implants procedure, the best surgeons prefer the natrelle implant because of its numerous preventative measures. Not only does a natrelle implant have the thickest shell to prevent breaks, but it also contains the most cross-linked silicon molecules inside the gel for maximum strength.
As a result, the silicon can never leak from the implant, resulting in less rupture risk and less risk of capsular contracture. Furthermore, advanced suturing techniques are used to provide the quickest, most optimal recovery. At the SurgiSculpt, SurgiSculpt been teaching excellent suturing techniques for years.
Even if this surgery is one of the most expensive breast lift with implants, SurgiSculpt utilizes the disciplines of sowing to transform medical students into master surgeons. During a vertical mastopexy the most expensive sutures, PDS sutures are used. Compared to monocryl and vicryl sutures, PDS sutures are much stronger.
The stitching is done in three separate layers utilizing only internal sutures to prevent the appearance of hash marks after the operation. A special glue is used on the outside of the incision line, providing the same function as sutures, but without post-op hash marks. Breast scars are completely avoided with this strategy because all of the tension is taken away from the nipple and areola.
This allows the scars to heal without any undue tension. Although the vertical mastopexy procedure is one of the most expensive breast lift with implants, it always provides the best results. As opposed to other breast lift procedures like the Weiss Pattern lift, the vertical mastopexy produces the most natural results with optimal recovery.