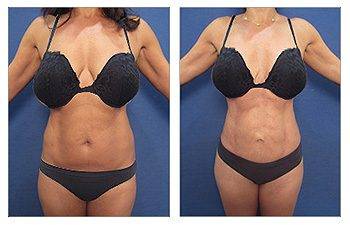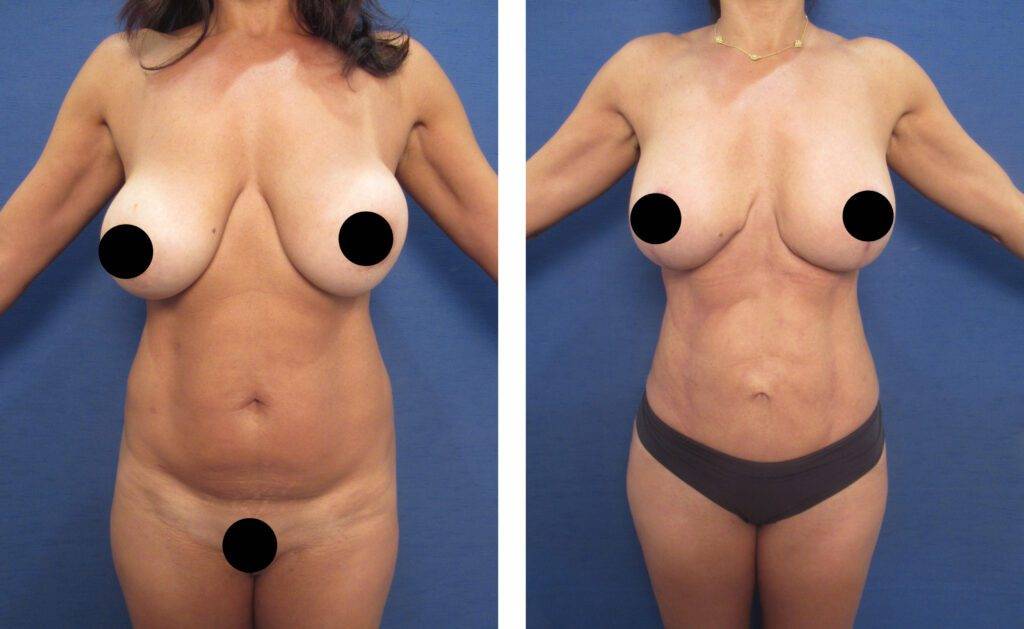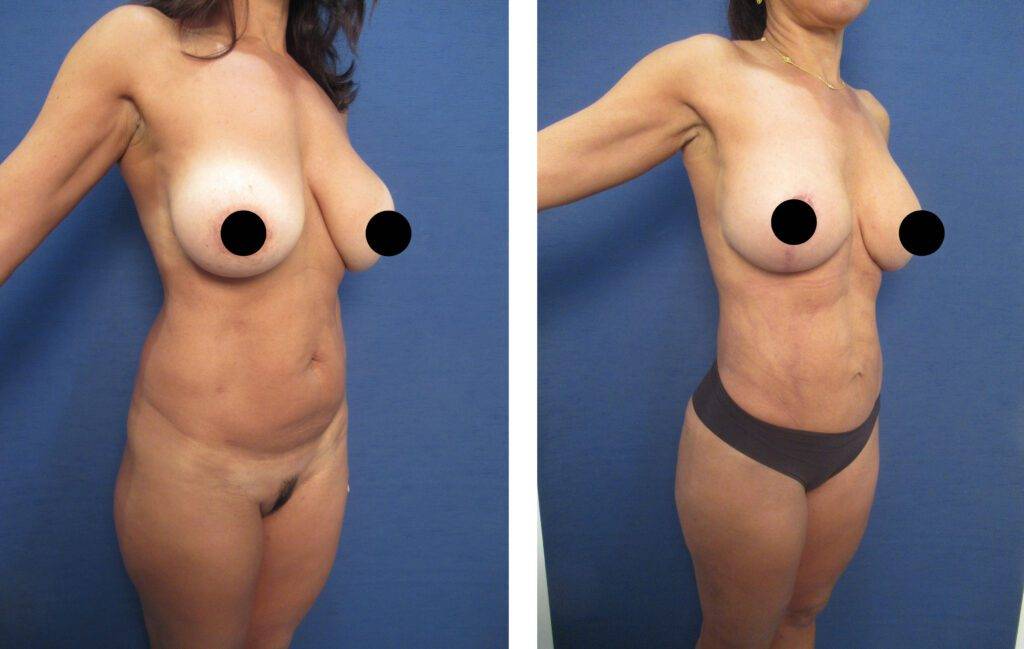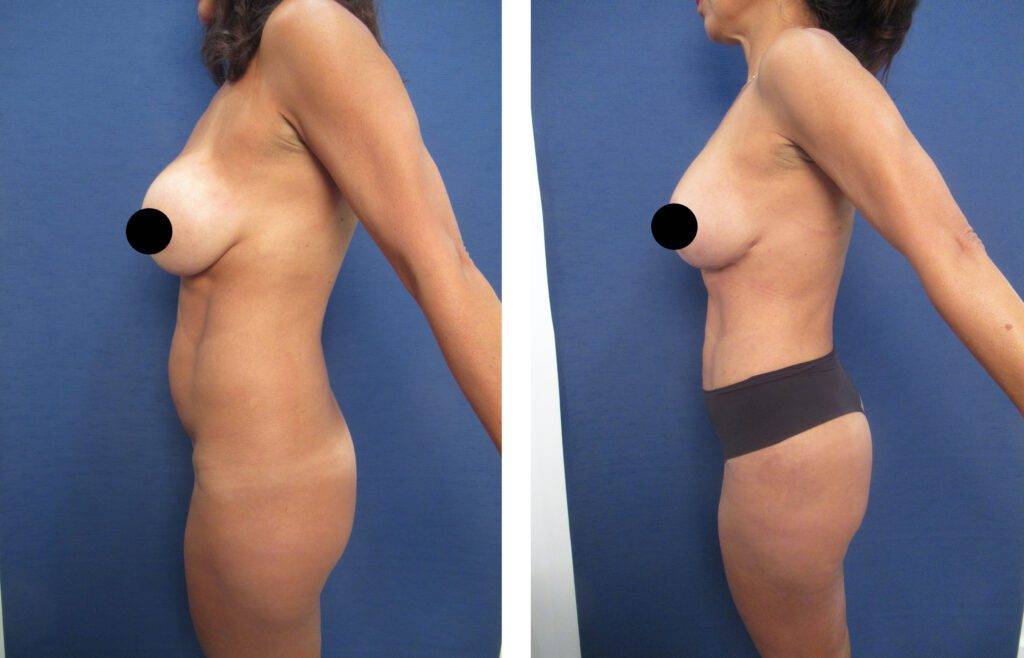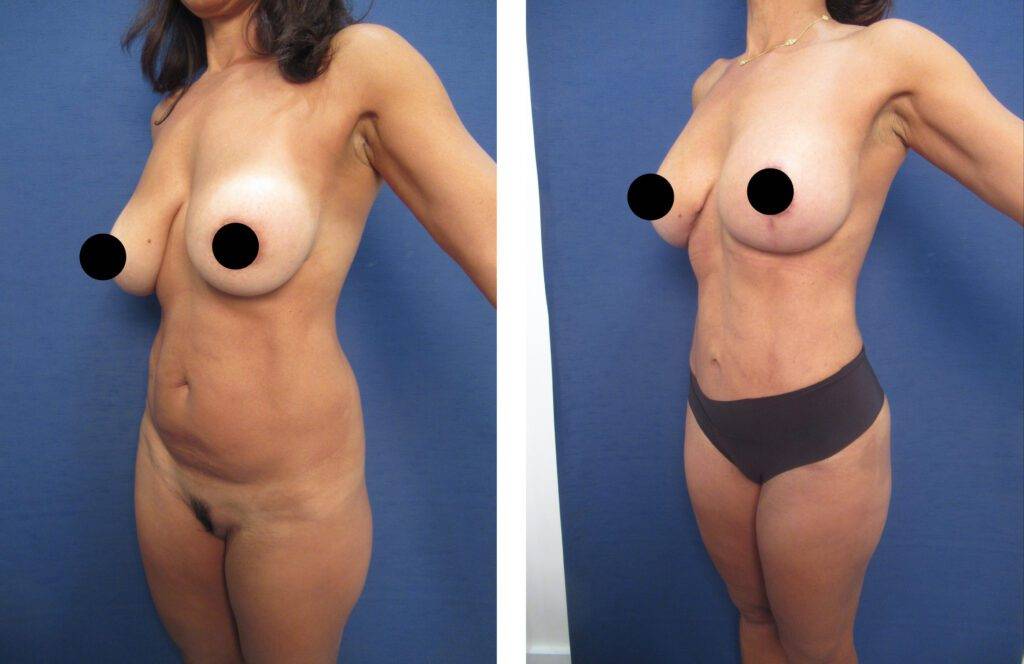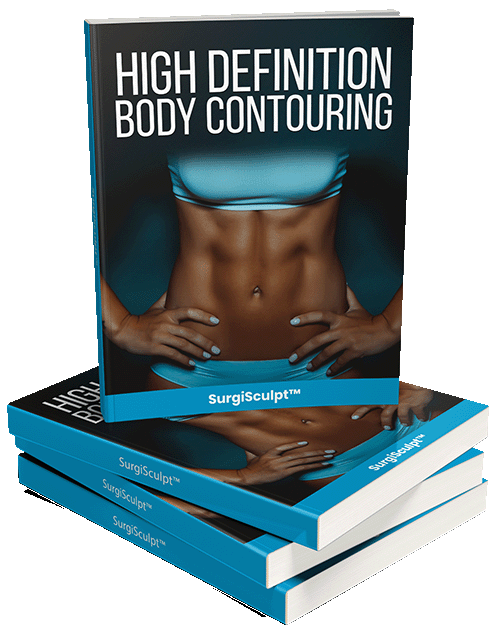 A mini tummy tuck lowers the belly button and also beautifies the look and placement of the belly button. Newport Beach board certified plastic surgeon, SurgiSculpt, shares that this aesthetic fix requires both the knowledge of anatomy and the eye for aesthetics to appreciate the abdomen and deliver results that every patient is confident about.
The location of the belly button, where the incision line will be, and the stretch marks in relation to the both, determine if you will have a mini or full tummy tuck.
A mini tummy tuck is slightly more restricted in moving the belly button because the umbilical stalk acts as a fixed pillar. This fixed pillar of the umbilical stalk also explains why a mini tummy tuck may only reach and remove lower belly stretch marks.
The area surrounding the belly button is typically where we see stretch marks on women. For women or men that have moderate gain, the belly button stretches, which results in stretch marks where the belly button is and changes the shape of the belly button.
The rule of thumb for surgeons is that the belly button should be 1 cm below the halfway point of the inframammary crease and genitals. If you draw a line from the line under your breasts to your genitals, 1 cm under the halfway point should be where your belly button should be placed.
The belly button position cannot be as close as to the top of the pubic triangle, where the incision for the mini tummy tuck will be placed. Your surgeon sets that incision depending on where it will be more aesthetically pleasing for your body.
When removing the excess skin and fat, the skin is pulled down to tighten the skin and the abdomen, in that making the belly button a little lower and more vertical.
For proper proportions and aesthetics, the belly button cannot be any closer than 1 cm under the halfway point mentioned for a mini tummy tuck.
Please see this 50-year-old female 3 months following a mini tummy tuck.