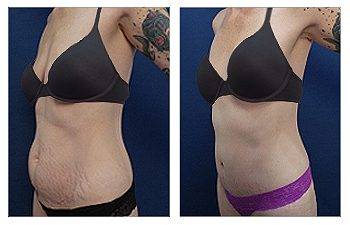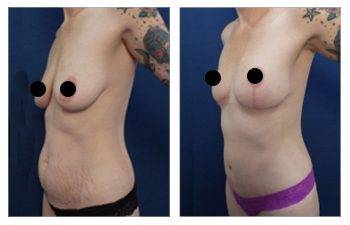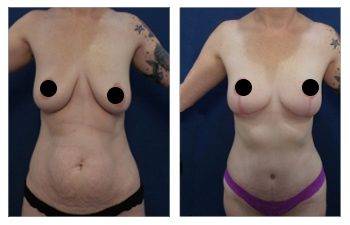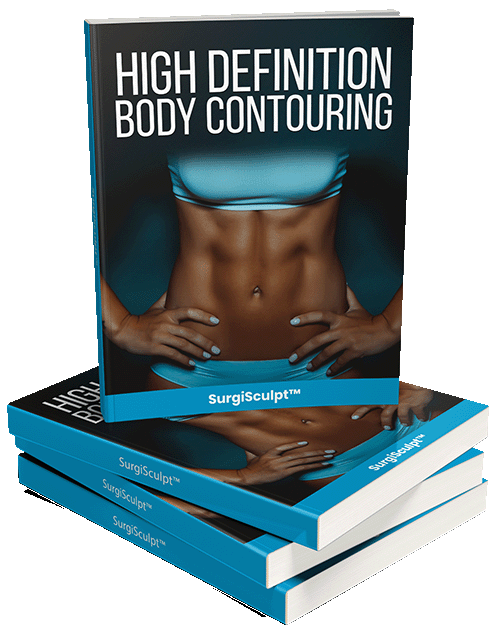 A tummy tuck also named an abdominoplasty, will not only provide you with the elimination of the excess skin and fat on your abdomen but the elimination of lower belly stretch marks. Eliminating lower belly stretch marks with a tummy tuck is one of the many benefits to a tummy tuck.
Depending on how far your stretch marks from your lower belly extend, a mini tummy tuck or a full tummy tuck can be recommended. How far your stretch marks extend, eliminating lower belly stretch marks with tummy tuck, also depends on your belly button.
This can explain if you need a mini tummy tuck or a full tummy tuck. The location of the belly button, where the incision line will be, and the stretch marks in relation to the both, determine if you will have a mini or full tummy tuck.
The belly button position cannot be any closer to the top of the pubic triangle, where the incision is. Your surgeon sets that incision depending on where it will be more aesthetically pleasing for your body in eliminating lower belly stretch marks. That line is typically where your groin crease ends. For proportions and aesthetic beauty, the belly button cannot be any closer than 7 cm to that incision line.
If stretch marks are located below the 7 cm mark, extending down to pubic line, you can get away with a mini tummy tuck. If the stretch marks get near the belly button, a mini tummy tuck will have the belly button at the incision line. So, if the stretch marks extend beyond this distance, then a full tummy tuck will be recommended for eliminate stretch marks.
On another note, if your muscles have stretched out, you must do the full tummy tuck because the mini tummy tuck does not give your surgeon the full access to repair the muscles. Newport Beach board-certified plastic surgeon, SurgiSculpt is a tummy tuck and body contouring specialist, offering complimentary consultations to both men and women.
Please see this 36-year-old female 3 months following tummy tuck surgery eliminating lower belly stretch marks and bilateral breast lift.