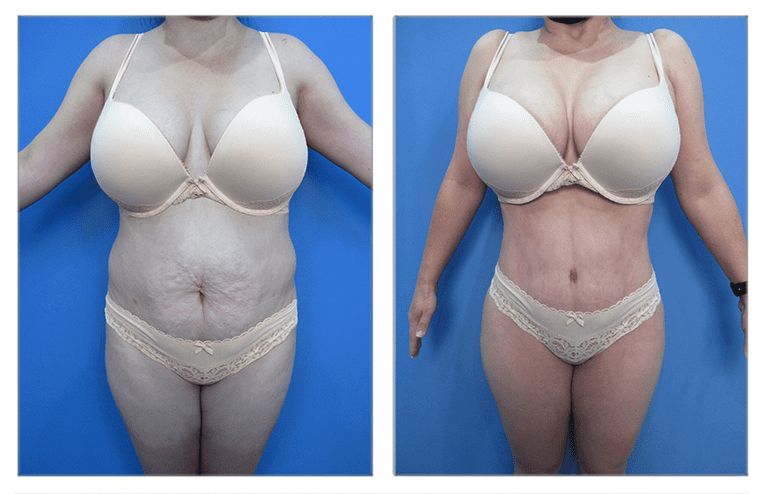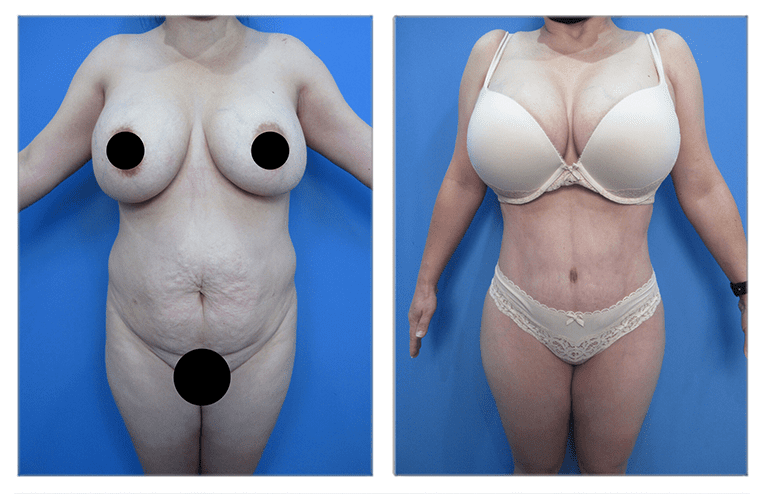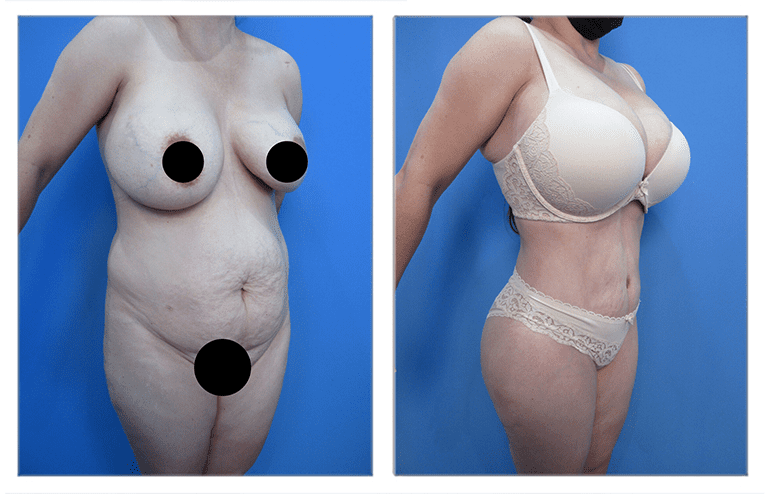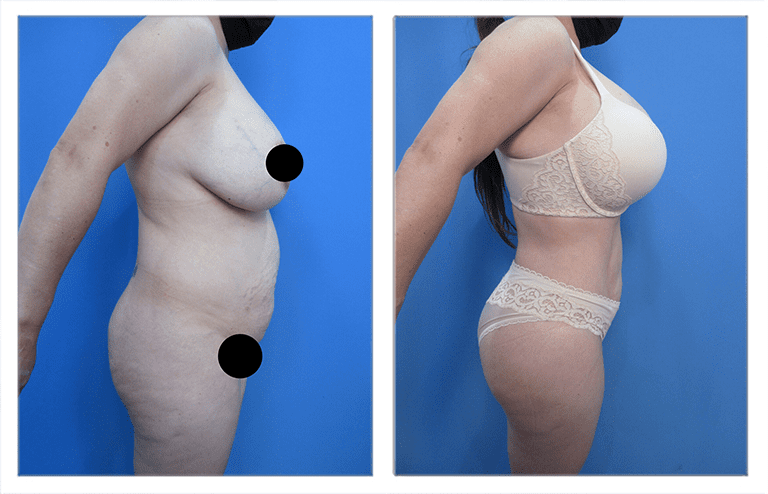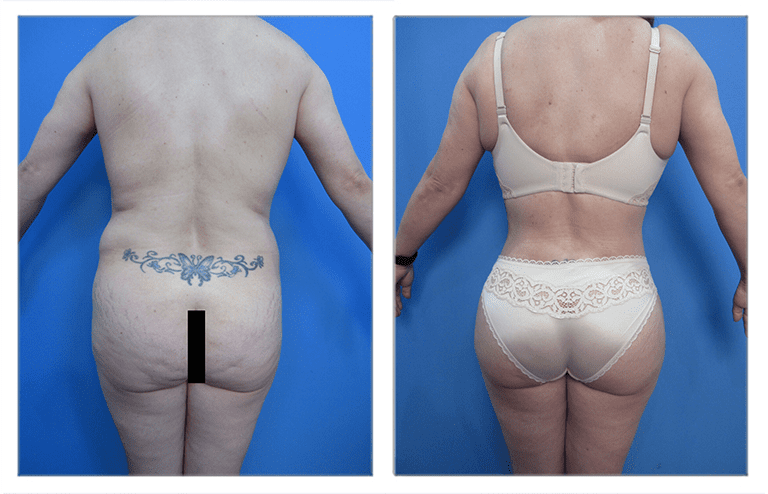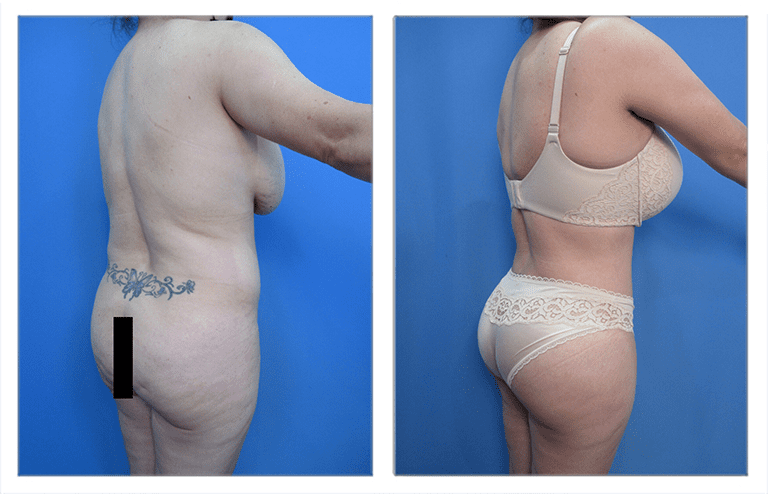 Waistline narrowing is one of the most sought-after procedures requested today. Women want a narrow waist to exaggerate their curves and optimize their feminine figure. High definition liposuction optimizes the waistline and enhances what was previously impossible with traditional liposuction. Only VASER liposuctions can create the dramatic and desirable maximum waistline narrowing as it removes the fat circumferentially and comprehensively over the areas of the external oblique muscle from the lower and middle back and flanks. This procedure eliminates over 95% of the abdominal fat, allowing the overlying skin to redrape over the waistline muscles.
Today, patients can narrow their waists not only by eliminating fat but also tightening the loose skin. With the help of combined Helium-activated plasma and radiofrequency energies, the underlying collagen molecules are able to shrink down thereby making the skin contract like shrink wrap. Waistline narrowing is further emphasized by creation of exaggerated curves by augmenting the buttock cheek and lateral hips through a Brazilian Buttock Lift.
In order to complete a BBL, our surgeons will routinely liposuction several areas of your body to harvest fat for transfer. After the fat is harvested, it is processed by washing it with antibiotic solution. Processing of the fat allows for not only removal of blood products but also to avoid inadvertent contamination. By working with one of our sculptor surgeons, you will benefit from their artistic eye and appreciation of aesthetic feminine curves. The Tilde Curve™ is likely the best description of the optimum feminine curves that we strive for.