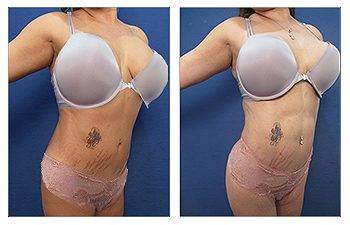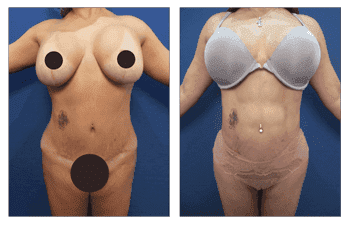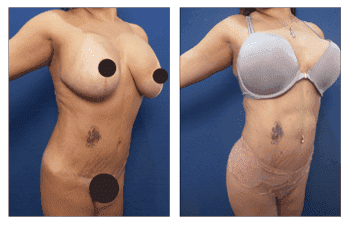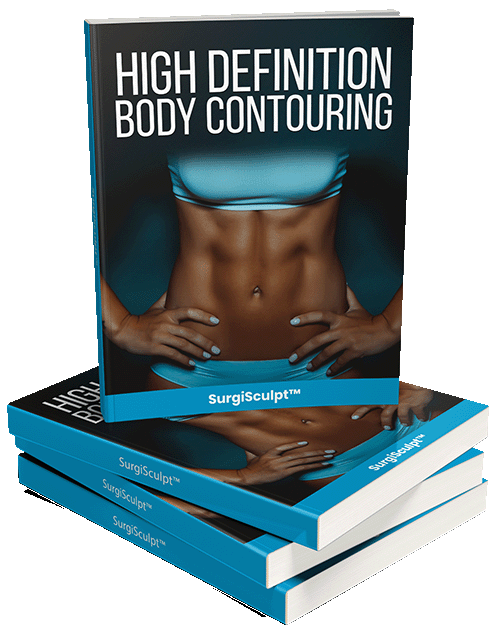 You can most definitely perform abdominal etching with a mini tummy tuck. These procedures are often combined when the lower abdominal skin is redundant or if the belly button is too high.
When redundant skin is present, liposuction contouring is not feasible. In addition, if redundant skin is present following liposuction, the skin does not know how to redrape itself naturally; instead, these patients will become botched and deformed in appearance.
A mini tuck can be safely added to an abdominal etching procedure in the same surgical period by a trained high definition liposuction">high definition liposuction surgeon. Ideal abdominal appearance is achieved by complete high definition liposuction of the stomach fat followed by release and elimination of redundant skin limited to below the belly button.
If you have stretch marks or extra skin limited to below the belly button, you are a perfect candidate for these combined procedures.
However, there are some limitations with abdominal etchings and a a mini tummy tuck. The first thing a surgeon needs to consider is the status of the patients' muscles. If there is a significant difference between when someone sucks their stomach in and when they release, that is often a sign of stretched and loosened muscles.
Females who have had several kids are often in this situation and would receiver a definition liposuction scale score of 2-5. In order to get to the HD requirement of 9/10 points, these patients would require a full tummy tuck to tighten the muscles.
Abdominal Etching with Mini Tummy Tuck Results
There are a few key things to look for when observing a plastic surgeon before and after photos that claim to show abdominal etching with mini tummy tucks.
The first thing to look at is the original photo's abdominal skin quality. If the patient had limited skin redundancy and good quality, there was no reason to perform this surgery. A RENUVION skin tightening would likely get the same results while also avoiding a scar.
The second thing to look at is the abdominal aesthetic in the after photo. The ideal abdomen requires straight lines and elimination of abdominal and flank fat leading to a vertical belly button.
If you are interested in this surgery, check out the patient below for an example of the amazing transformation SurgiSculpt can achieve. Contact us for a free consultation today!
This 33-year-old female patient had a mini tummy tuck with high definition abdominal etching.
Related Posts