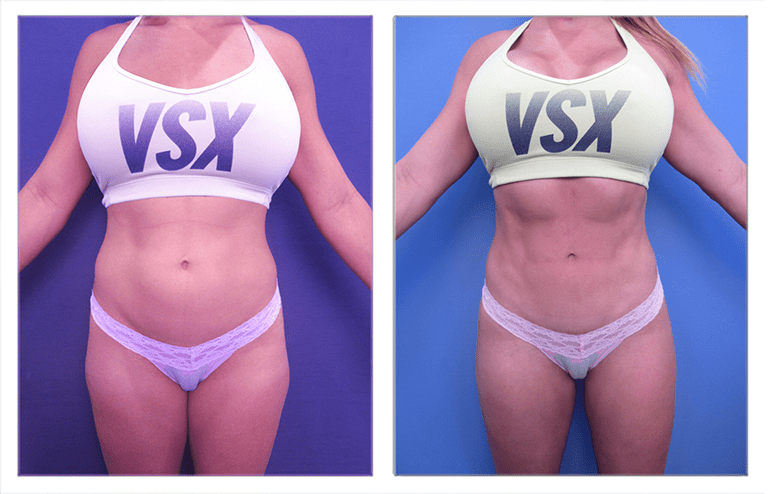 What is High Definition Liposuction 360 near me?
High definition Liposuction 360 near me is a commonly searched term by patients desiring a specialized body contouring procedure, unlike traditional liposuction. Because of medical advances, cosmetic procedures have been rapidly changing. High definition lipo 360 offers 360-degree liposuction, or circumferential liposuction, to remove both larger fat deposits comprehensively and even less prolific fat cells selectively. High definition liposuction 360 near me describes the desire for patients to have this procedure done in a location close to their residence. This blog is intended to convey to viewers why it is extremely helpful to complete your high definition liposuction 360 near the comforts of your house.
Traditional liposuction procedures fall short of the multiple components of high definition 360 liposuction. Traditional liposuction maintains the capacity for removing deep fat to debulk an area of concern. In contrast, high definition liposuction 360 near me describes the ability to remove fat cells comprehensively and circumferentially. The advantage of liposuction 360 near me includes the ability to sculpt your body like you are a glorified statue. This translates to ensuring that you look great from all viewed angles and unveiling muscle highlights and natural shadows to create a dramatic or realistic rendition of your body. The final component of high definition liposuction is staying true to gender-specific aesthetic guidelines.
High definition 360 liposuction sculpting of the front
Many patients consider the front side of their bodies the most important. Interestingly, sculpting the front side is gender specific and different in males and females. For females, sculpting the front side includes the abdomen, pubic region, anterior thighs, anterior medial thighs, upper arms, anterior deltoid, breast, armpit region, and anterior and medial knees. For males, sculpting of the front side of the body includes the abdomen, pubic region, lateral chest, armpits, upper arms, anterior deltoids, and chest. Furthermore, there are specific nuances regarding gender-specific aesthetic guidelines. For example, women strive to create an elongated torso by accentuating vertical natural shadows over the abdomen. In men, we prioritize the creation of bold lines that include the creation of a six-pack over the abdomen.
High definition 360 liposuction sculpting of the back
Considerations regarding 360 liposuction of the back are several. These considerations are most affected by gender-specific considerations. For men, high definition 360 liposuction involves creating a "V" shaped back that is most prominent over the upper back, which tapers through the middle back and narrows down to the lower back and flanks. . For women, high definition 360 liposuction includes narrowing down the entire upper, middle, and lower back so that it has a sleek and elongated appearance. The most dramatic difference in female clients is creating a more generous flank region that allows for a smooth transition from a lean middle and lower back to a more generous buttock contour created with a Brazilian Butt Lift.
High definition 360 liposuction sculpting of the sides
Sculpting the sides of the body is an important consideration in high definition 360 liposuction cases. This is because contouring of the sides of the body will establish contour outlines. For females, regions of the sides include the serratus, external obliques or lateral waistline, the region below the pelvilc rim, mid-axillary region, and lateral thighs. For males, the sculpting of the sides includes the mid-axillary region, the lateral chest, the serratus muscles, the external obliques, and the region below the pelvic rim. High definition 360 liposuction sculpting is most notable for staying true to gender-specific aesthetic guidelines. Whereas in women, body shape contouring requires the creation of generous curves with smooth transitions, in men, optimized contouring dictates linear lines with discreet junctions.
Why is high definition liposuction 360 near me helpful?
To achieve high definition liposuction results, a specialized liposuction technique, unlike tumescent liposuction is required. Specifically, your high definition liposuction surgeon requires the use of multiple novel energy devices, and advanced surgical protocols may be necessary to address both fat cell excess and loose skin. Interestingly, addressing excess skin might be more challenging than fat excess. to effectively unveil muscle highlights and natural shadows.
High Definition Liposuction 360 fat removal
High definition Lipo 360 refers to game-changing body contouring that involves treating the body as a sculpture. As a result, sculpting the body requires circumferential etching with lipo 360. Use of VASER liposuction is integral to achieving muscle highlights and natural shadows. VASER liposuction utilizes ultrasonic energy to separate fat cells, called cavitation, before fat retrieval. Cavitation results in melting fat cells, which can now be removed proficiently to appreciate natural shadows. Eventhough 90 % of fat cells are removed by utilizing VASER liposuction, residual liquified fat cells are left behind following surgery. This residual film of liquified cells must be attended to the following surgery. Otherwise, you can develop an unwanted collection of fat cells, especially in dependent positions such as the pubic region or over the upper buttock. This is why high definition liposuction 360 near me is so helpful. High definition liposuction 360 expectations following surgery are more rigorous than traditional liposuction. Specifically, patients are expected to complete a series of lymphatic messages, 4 to 8 in number, which will ensure that any fluid collections are drained. This requirement makes undergoing your high definition liposuction 360 near your residence convenient.
High Definition Liposuction 360 elimination of skin redundancy
Liposuction 360, as described above, requires considering skin redundancy as much as excess fat. Despite proficient fat removal, suboptimal management of skin redundancy can lead to contour irregularities and suboptimal aesthetic results. During surgery, redundant skin is eliminated with minimally invasive Renuvion subdermal skin tightening and excisional tucking procedures. However, residual skin redundancy can be observed postoperatively following the resolution of swelling. In these cases, additional skin-tightening modalities using external radiofrequency can be offered. If you perform your high definition liposuction near me, you can take advantage of this non-invasive skin tightening modality.
High Definition Liposuction 360 near me Conclusion
We've pioneered the high-definition body scale to allow patients and surgeons from across the country to adopt proper patient selection and strategically sound operative plans to deliver high definition liposuction body contour results. Using this body scale will help identify ideal candidates and help design a comprehensive procedure to create dramatic results that often includes unveiling abdominal muscle highlights. The 360 component of high definition body contouring also requires consideration of buttock fat and hip fat transfers through a procedure coined, the Brazilian Butt Lift. This is how liposuction 360 has come to prioritize both removal of excess fat and the management of skin redundancy.
Fat excess is addressed today using VASER liposuction with ultrasound assisted technology. This modality alone is critical to the ability to comprehensively and selectively remove fat to create natural shadows that are integral to high definition results.
For example, the HDL body scale recommends using Renuvion subdermal skin tightening for patients with moderate skin redundancy and excisional tucking procedures for patients with moderate to severe skin redundancy. Moreover, the importance of skin redundancy is depicted in patients who have severe skin redundancy. For these patients, a staged surgical procedure is advocated wherein complete excisional surgeries are performed before undergoing lipo 360 to achieve stunning results.
Of course, the optimal surgical outcomes vary from patient to patient. Additionally, recovery times can vary for patients, with most requiring attention to the removal of residual fat through serial lymphatic messages. Others might require adjuvant external radiofrequency to accommodate residual skin redundancy. Finally, some patients may be advocated a staged procedure. As a result, it becomes clear why considering high definition liposuction 360 near me can be very helpful.