Waistline Narrowing Case Studies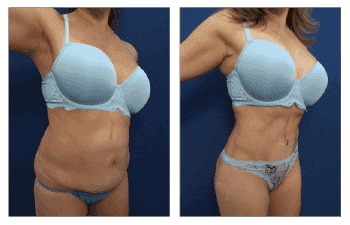 This can be evaluated by having patients let their bellies go and stick it out as much as possible and then suck it their bellies in. If the difference between sticking out and sucking in is great, then this indicates a diastasis. When diastasis is present, then only a full tummy tuck must be recommended rather than less invasive alternatives such as a mini tummy tuck.
This is often required to tighten loosened abdominal muscles and fascia. Abdominal muscles and fascia can become distended and thinned out when increase and prolonged pressure is placed on the tissues. This can occur following severe weight gain or during pregnancy. When muscle thinning does occur, it occurs along the medial border of the two paired rectus muscles.