Mini Tummy Tuck Case Studies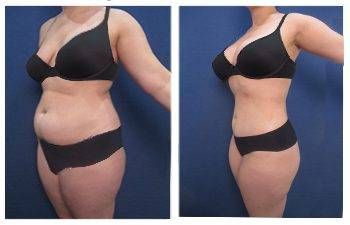 It depends on why the bulge is there in the first place. The differential diagnosis for a low abdominal bulge may include multiple factors. The first reason for a low abdominal bulge includes thinned out or stretched out abdominal muscles, termed muscle diastasis.
This occurs after massive weight gain or following pregnancy and will feel firm. It is literally caused by continuous pressure of the intra-abdominal contents, such as a baby, on the abdominal muscles.  This continuous pressure will thin them out and stretch them. Unfortunately, to fix the lower abdominal bulge through working out the muscles will only make them stretch further.